Promote your brand in style
custom keychains for anything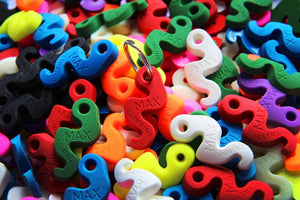 Multi color +
glow in the dark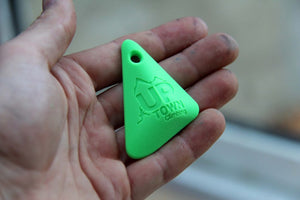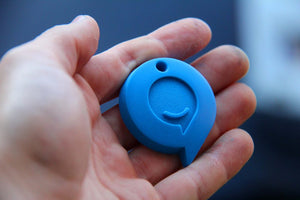 Custom keychain
Our custom keychain is a great tool to expose your own business. Here at Max Climbing, we have a passion for climbing and designing. What better way to combine these two than by creating original custom-made keychains for you and your business. We arrange everything from the design to engraving the keychain. We can do it all!
A custom keychain in your design or ours
Do you have a certain vision for your custom keychain? Send us your design idea today! You can also choose from a wide range of existing models that we have prepared for your gym. We even have special keychains that glow in the dark. It is even possible to choose a color that matches the other equipment of your climbing gym. You can also send in a design for your custom keychain that goes with your custom climbing holds. Once you chose your design and color, we will complete it by engraving it with the logo of your business. We will also design it according to your ideas, if you need an extra hand.
Give a keychain as a gift
The custom keychain we make at Max Climbing is fun to use yourself, but it is even more fun to give as a gift. Just like our custom medals, you can hand them out to the participants of your next climbing event. They are guaranteed to be a winner. Do you want to know more about our custom-made products, such as our custom trophies? Or do you want to have one of our products for climbing training engraved with your logo? Ask us all of your questions by using our form or send an email to info@maxclimbing.com.
Custom Keychain Inquiry Form
Please give us some more information about your custom design inquiry below: